Adapting through uncertainty – a survival kit for small businesses
03/12/2021
COVID-19 has sparked tremendous lifestyle changes in us. Many months on, we find ourselves turning to, and becoming reliant on, online and digital channels to live, work and play. The pandemic has undoubtedly motivated new behaviors, altering our lifestyles as we adapt to the new normal.
One notable trend is the accelerated shift to digital-first commerce. Consumers have quickly adopted new ways of paying that do not involve physical contact such as contactless, and many, including the older generation, have turned to eCommerce for daily necessities such as food and groceries.
Businesses too have had to keep up. No one is immune to these changes and particularly for small businesses, the pandemic has been disruptive to their financial health. Indeed, temporary closures of non-essential businesses and prevailing social distancing guidelines have taken their toll on the sector. Amidst these challenging times, small businesses have demonstrated their resilience and adapted quickly. Over two-thirds (67%) of small businesses have tried a new approach to keep them on track since the start of COVID-19. More than a quarter (28%) have started to do targeted advertising on social media, followed by selling products or services online (27%), allowing contactless payments such as mobile or tapping a card (20%) and offering home delivery (20%)1.
Benefits of digital payments are more evident
While the use of traditional payment methods such as cheques has provided small businesses with some temporary relief in terms of maintaining liquidity and improving cash flow, cheques and cash are increasingly proving to be inconvenient as temporary closures of non-essential businesses mean vendors and suppliers are unable to make trips to the bank, which could lead to delays in payments.
The benefits of digital payments are increasingly evident as concerns over handling cash grows. As more businesses adopt new ways of working remotely, digital payments can enable local and overseas suppliers to be paid on time, no matter where they are located.
Debunking myths about business payment cards
As businesses in Cambodia continue to grow, many small firms are under pressure to streamline operations to realize cost savings and facilitate expansion. As part of this, businesses need to begin integrating payment solutions into their value chain. Digitalization through the use of business payment cards can help businesses to quickly itemize and categorize expenses, allowing them to easily identify areas of the business that are costly or inefficient.
A business payment card allows small businesses to streamline their payments process while enjoying curated offers, cashback, and benefits. More importantly, a Visa business card can extend credit by up to 55 days, interest-free, to help improve the cash flow of small businesses.
A key concern we often hear is the lack of card acceptance by suppliers but we believe this is changing fast given the circumstances brought about by the current pandemic. Visa Business Payment Solutions Providers (BPSP) can expand B2B payment acceptance, bridging the gap between small businesses and their suppliers, making payments less of a hassle and more of a convenience.
And by making B2B payments digitally, small businesses can save time on reconciliation, freeing up valuable time.
To adapt is to survive
Besides having to grapple with new ways to pay and be paid, small businesses have had to reevaluate the way they run and conduct operations. The perks of the Visa business payment card are that it extends beyond being payments – it also provides access to additional tools and solutions to help small business owners succeed in managing various other aspects of their business.
Small businesses can increase their productivity with digital tools (e.g. G Suite and Microsoft Office) and cloud accounting platforms (e.g. Xero and Sage), which come with having a Visa business card. Small businesses can also leverage special discounts and offers on eCommerce platforms such as Shopify, Boutir and BigCommerce with their Visa business cards. In addition, small business owners get to upgrade their skills by accessing LinkedIn Learning and HBR Ascend courses, as well as online advertising platforms such as Google Ads to better identify and capture new customers online.
Ms. Chum Monika, Visa Country Manager for Cambodia, said: "At Visa, we are focused on getting small businesses back on their feet as this will be crucial towards helping economies recover. We have thus pledged to support 10 million small businesses in Asia Pacific in the wake of the pandemic and have launched Practical Business Skills – a program that aggregates and makes available valuable resources on running and growing small businesses to help them truly thrive in the digital economy. As digital commerce becomes increasingly embedded in every facet of our lives, we are committed to continue working with small businesses to connect them to Visa's global commerce network and support them beyond payment transactions, to truly thrive in the digital economy."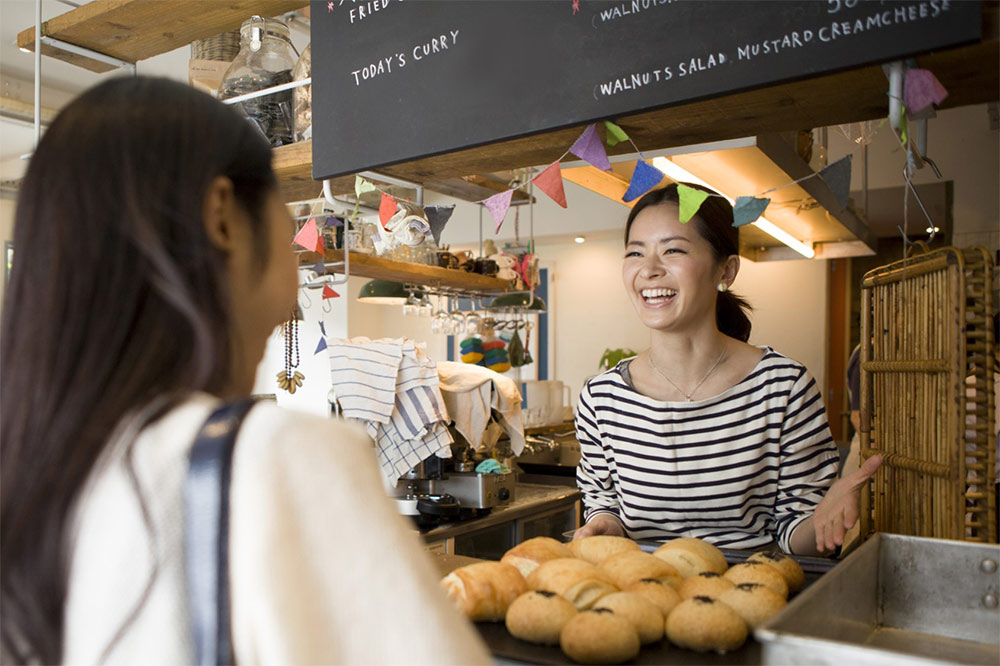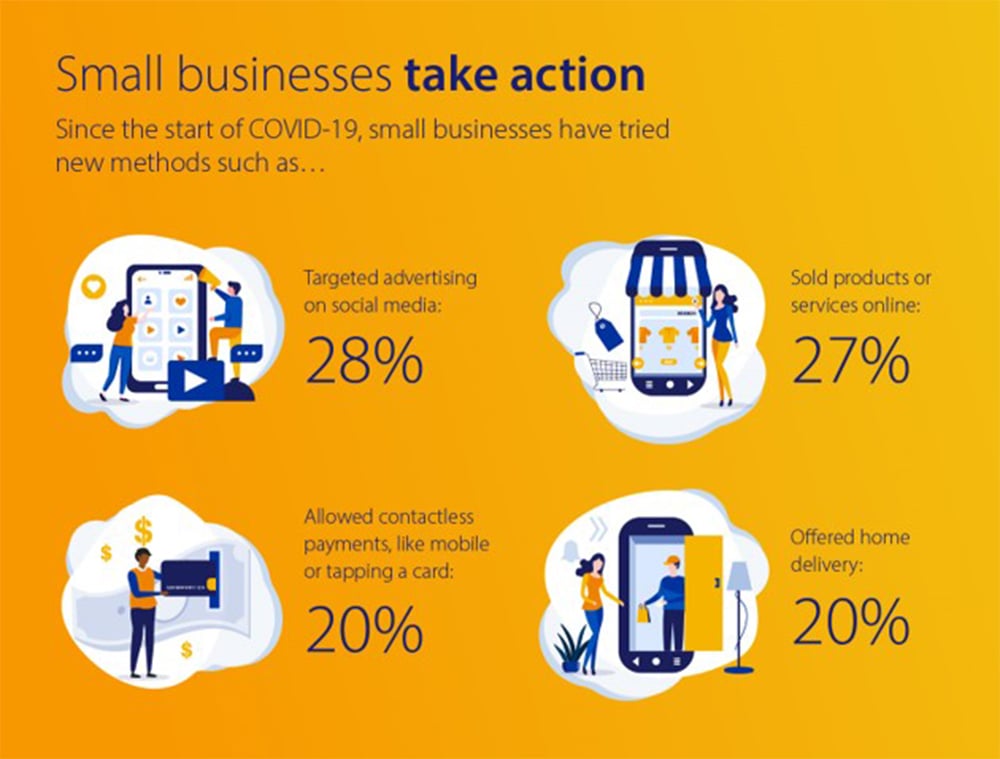 1 The Visa Back to Business study was conducted by Wakefield Research between June 18 and June 29, 2020, among 250 small business owners at companies with 100 employees or fewer in the U.S., Brazil, Canada, Germany, Hong Kong, Ireland, Singapore and UAE. Separately, the consumer portion of the survey was conducted by Wakefield Research between June 12 and June 29, 2020, among 1,000 adults ages 18+ in the US, and 500 adults ages 18+ in Brazil, Canada, Germany, Hong Kong, Ireland, Singapore and UAE. The data was weighted to ensure an accurate representation of adults ages 18+ in each market.
ABOUT VISA INC.
Visa Inc. (NYSE: V) is the world's leader in digital payments. Our mission is to connect the world through the most innovative, reliable and secure payment network - enabling individuals, businesses and economies to thrive. Our advanced global processing network, VisaNet, provides secure and reliable payments around the world, and is capable of handling more than 65,000 transaction messages a second. The company's relentless focus on innovation is a catalyst for the rapid growth of digital commerce on any device for everyone, everywhere. As the world moves from analog to digital, Visa is applying our brand, products, people, network and scale to reshape the future of commerce. For more information, visit  About Visa, visa.com/blog and @VisaNews.