How to accept payments with mVisa
Grow your business with mVisa. mVisa is the simple, secure & fast way to be paid using your mobile phone.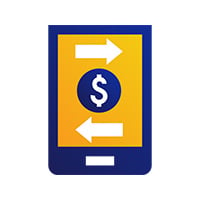 Simple
Your customers can access their money right on their mobile phone.
Avoid missed sales due to customers not having enough cash with them.
Secure
Payments from your customers go directly into your bank account.
You can keep less cash on hand and worry less about theft.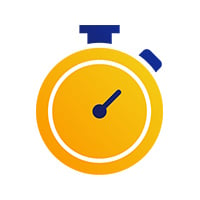 Fast
You and your customers receive immediate text confirmation upon payment.
You spend less time carrying cash to and from the bank.
More information
Contact your acquiring bank to find out more about how mVisa can work for you.
Register for mVisa to start accepting mVisa payments
Accept mVisa payments at your store
Accept mVisa from your passengers
Accept mVisa payment for delivery of goods
Lost your smartphone, don't worry
Check your daily mVisa transactions
mVisa is a new, hassle-free and secure way to receive payments from your customers and to pay your suppliers with just a smart phone. It transforms the way you do business.

mVisa brings to you the following benefits:

• You can accept payments through mVisa without any setup time or cost.

• Even if the customer doesn't have their wallet or cash, they can easily pay you through mVisa.

• It brings easy and speedy payments to you and your customers.

• mVisa decreases your frequent trips to the banks for depositing money. Payments through mVisa are credited directly in your account.

• You no longer need to be afraid of theft or loss of cash.

• mVisa allows you in real-time access to your sales and transaction history.

To accept payments for your business, all you need is a smartphone with a data connection (2G, 3G or 4G) installed with an mVisa enabled Merchant App.

To register for mVisa contact your acquiring bank.

You will be assigned a unique Merchant ID which will be displayed at and around your billing counter in the form of a QR code or a numeric code. You may also need to download the mVisa merchant app on your smartphone.

You can also generate a unique QR code through the mVisa Merchant app for every transaction. This transaction specific QR code has the billing amount integrated in it. When the customer scans this QR code, the billing amount gets displayed automatically.

The mVisa QR Code is a form of a bar code that has your unique seller identity embedded securely embedded in it (Merchant id, Account no.). Your customer will just need to scan this QR code with the scanner built in the mVisa app to start the payment process.

On signing up for mVisa, you will be given a set of account details for logging in to the mVisa Merchant App. Merchant sticker and the QR code will be sent to you to display them in your store and at the billing counter respectively. The customers will scan this QR code to make payments.

Your customer will start their banking app & scan the QR code displayed at the billing counter or type-in the numeric merchant ID to start the transaction.

For accepting mVisa payments for home delivery, you can either print the QR code on the bill or your staff can carry the QR code on the ID card. When the customer makes an mVisa payment you will receive the confirmation. You can forward the confirmation to your home delivery staff as an SMS notification for them to deliver the goods and services.

For payment through static QR code:

• In most instances customers will choose to scan a static QR code which will be embedded with your mVisa Merchant ID and displayed on the counter at the point of sale.

• They will enter the amount to be paid, authenticate with their mPIN and confirm payment.

For payment through dynamic QR code:

• The customer may also scan the dynamic QR code uniquely generated by the merchant and presented to the customer on the merchant mobile app, computer screen or printed on a paper invoice or bill.

• The dynamic QR code will include the payment amount as well which will be automatically displayed when this QR code is scanned.

All your payments through mVisa are digitally secured. For added security, every mVisa transaction requires your authentication and approval with your mPIN (passcode). Without this, no payments will be processed.

If you lose your mobile phone, please contact your acquiring bank immediately.

It's similar to other Credit and Debit card transactions. You can initiate a refund for a purchase with your acquiring bank.